American Medical ID offers medical alert monitoring by One Call Alert, for independent living at home or away. We give you peace of mind at the push of a button.
One Call Alert Solutions
Compare these features and select the solution that is right for you.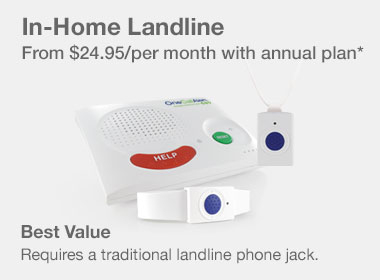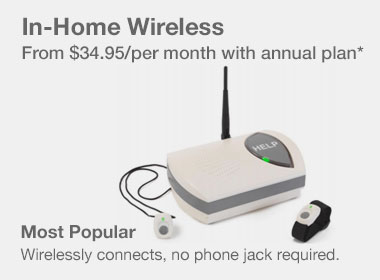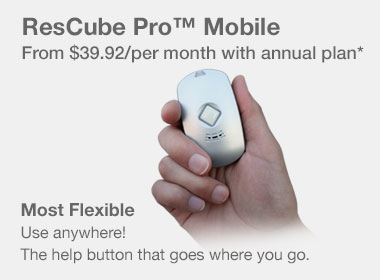 ---
Easy to use systems that fit your lifestyle
With just one push of a button, we can connect you or your loved one to the right help for the situation - 24 hours a day, 365 days a year!
Landline, no-landline and mobile solutions available
Easy setup and no activation fees
No long-term commitments
Equipment is free of charge
Help is one touch away!
---
Active and on-the-go? Try our Mobile Solution.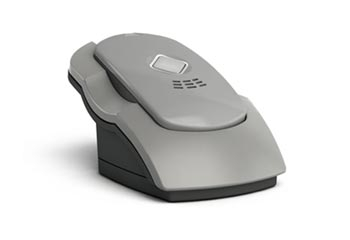 Whether you're travelling across the country or running errands around town, our mobile solution goes where you go. With one touch of a button, you canlisten and speak to our operator 24/7, anywhere.
Easy to use and Reliable
Fully mobile with one-button operation
Talk directly into the pendant—there's no need for a base station
Small and compact—the size of a wireless key fob and as light as one AA battery
Waterproof, so you can wear it in the shower
Long-lasting battery with low-battery light warning
---
Fall Detection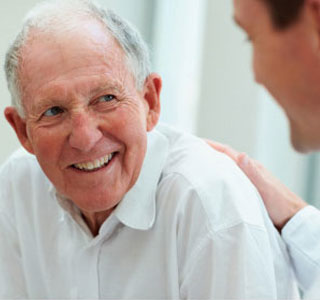 Medical alarm technology is always changing and improving.
Automatic fall detection provides an alert by sensing that the wearer has fallen. Of course, it is always best to push your button to summon help, and fall detection is not infallible. Contact us to discuss the pros and cons of fall detection and determine if it would be the right solution for you or your loved one.
Call for more information: 1-800-994-0569.
---
Help Button Fashion Cases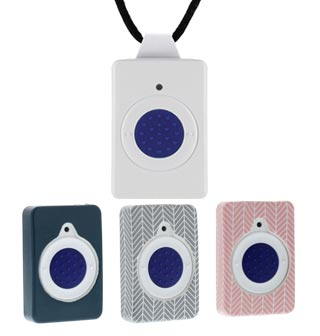 The latest trend for in-home medical alarm help buttons—interchangeable cases!
Seven fun patterns complement your style any day of the week, so you'll never want to hide your help button again.
Add personality to your help button
Snap it on and off to change the look
Access your button easily—the case won't get in the way!
Use it with pendant or wristband buttons
Pick a pattern to match your outfit
Wear it while bathing or showering—it's waterproof
---
Industry's Best Monitoring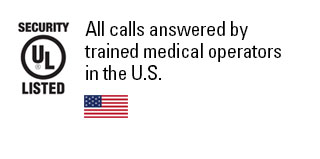 Our people: You will receive a prompt, professional and friendly response from our trained operators every time you press one of our help buttons.
Our facilities: We have two call centers located in the U.S. so you can be sure your call will always be answered, even when there is a storm or power outage.
Our promise: Each call center provides service above and beyond the requirements.
---