Diabetes Bracelets by American Medical ID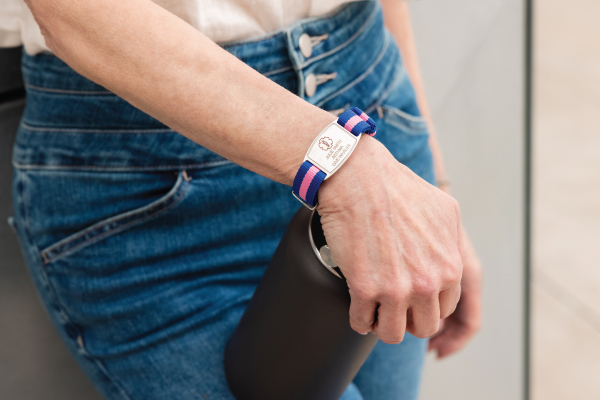 People who have chronic medical conditions like diabetes, often wear medical alert jewelry.
Medical IDs and Diabetes
Why medical ID bracelets are important for people living with Diabetes
Hypoglycemic episodes can happen anytime, just as any other form of medical emergencies which may or may not be related to having diabetes. Regardless of the type of emergency situation, emergency medical personnel are trained to look for a medical ID, especially when caring for someone who can't speak for themselves.
1. A Diabetes medical ID can explain symptoms to respondents, police officers, and medical personnel – A drop in your blood sugar can make you feel confused, distressed, and even make you pass out. Unfortunately, these same side-effects are similar to alcohol or drug intoxication.
Having a medical ID for diabetes instantly provides respondents with critical information on your condition and allows them to provide you with the proper emergency care that you need.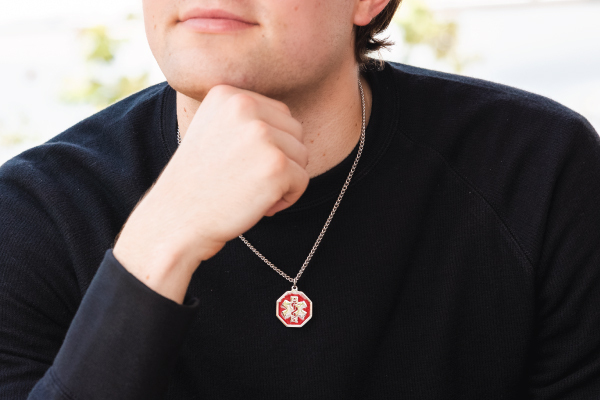 The American Diabetes Association® recommends that all people with diabetes wear a diabetes medical alert identification bracelet, especially if you're on a diabetes medication that can lower the blood sugar and cause hypoglycemia (low blood sugar reactions).

If you have diabetes, it's important to wear a medical ID bracelet at all times. You should also make sure that your family and close friends are aware of your condition and medication in case of an emergency.
Should a person with diabetes wear a medical alert bracelet?
If your blood sugar levels drop extremely low (hypoglycemia), you could become unable to speak. You might get lost or pass out as a result of confusion or faintness. A medical ID bracelet alerts emergency providers that you have diabetes, allowing them to start treatment as soon as possible.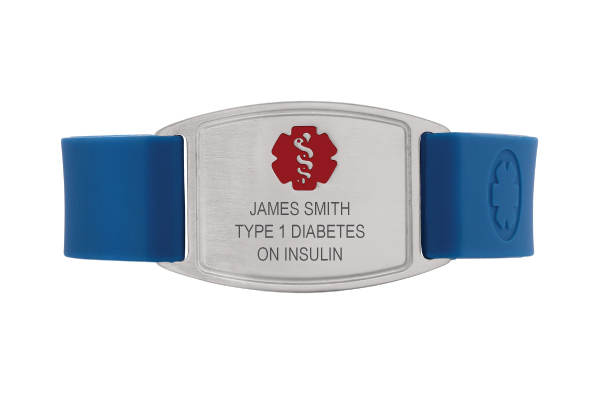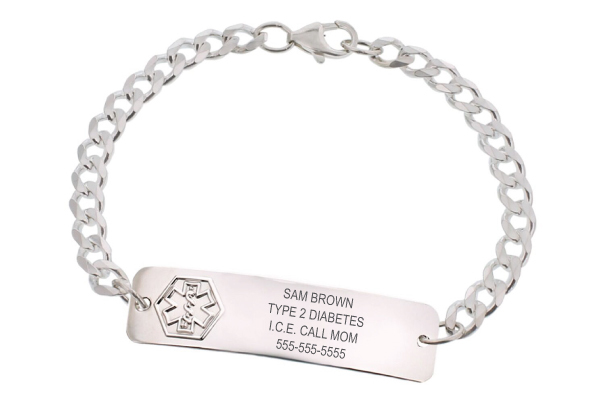 Without a medical ID, first responders might not know that you have diabetes. They might think that your confusion or unconsciousness is due to alcohol consumption or drug use. This could delay lifesaving treatment and put your health at risk.

This also allows emergency providers to quickly check your blood sugar levels. If they're low, they can treat you right away. This can help prevent serious complications, such as seizures or coma.
What should be engraved on a diabetes bracelet?
We recommend starting with your name on the first line, followed by the most important medical condition, allergy, or information, on the second line. Beyond that, include the most relevant medical information such as additional conditions, allergies, medications, and emergency contacts.
Traveling with diabetes
Diabetes should not stop those with a passion for travel and adventure; just follow the American Diabetes Association's travel tips including wearing your medical ID. Always ensure that you or your loved one is wearing a diabetes bracelet at all times, especially before leaving the house.
If necessary, pack an extra bracelet during special trips, particularly if you will be traveling alone or leaving town. Always wear the bracelet where it can be spotted easily and avoid taking it off. New styles and designs won't cramp your style and it can mean the difference between living a healthy life and suffering major medical consequences.
Do People with Type 2 diabetes need a medical bracelet?

While all people with diabetes should consider wearing medical alert jewelry, it is especially important for type 2 diabetes because patients are often taking multiple medications that may impact the required medical care. Taking more than one drug to control type 2 diabetes is called "combination therapy."
Wearing a medical ID bracelet or necklace that contains all the medications you are taking is a helpful way to protect yourself in an emergency.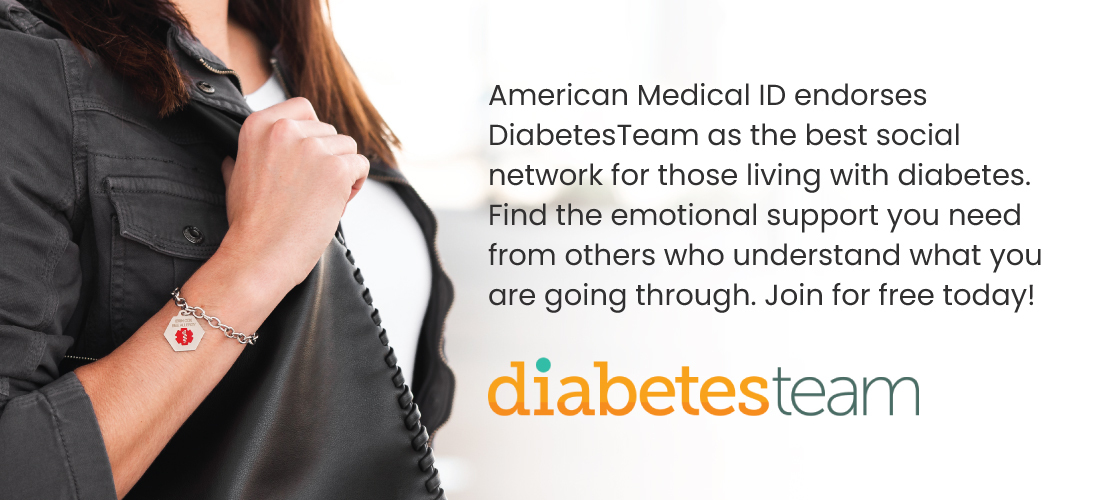 Tips for purchasing a medical ID bracelet or medical ID necklace for people with diabetes
There are a few things to keep in mind when purchasing medical alert jewelry. It's important to make sure that the jewelry is comfortable to wear and not too bulky. It should also be durable, as it will need to withstand daily wear and tear. The information on the ID should be easy to read and understand. It is also important to make sure that the information is up-to-date and accurate. Here are a few additional tips when buying a medical ID for diabetes:
Your ID should also be made from durable materials. American Medical ID offers many types of IDs made from Stainless Steel, Sterling Silver, Gold Filled, Rose Gold, along with 10k and 14k Gold. All our medical IDs are assembled in the USA and we offer a 2-year or lifetime warranty if purchased.
Consider how often you'll need to update your information. If you have a phone number change, are changing your ICE (In Case of Emergency) contact information, or develop a new medical condition, you'll want to make sure that's always updated. If you find yourself constantly updating your information, consider using our service MyIHR (My Interactive Health Record) where you can store and keep up-to-date on your medical records. Remember to review your ID regularly to be sure it still fits and the information is correct. When an emergency arises, every second counts.
Finally, the engraving should be clear and easy to read. We recommend utilizing commonly recognized abbreviations if you need to save space on your engraving. This will make it easier for EMTs and first responders to quickly identify your medical conditions.

When looking for a diabetes bracelet, it is important to keep these things in mind. By doing so, you can be sure that you are purchasing a piece of jewelry that will be both comfortable and lifesaving.
Watch this vlog on why a medical ID is recommended for Diabetes. Brittany Gilleland is a person with Type 1 Diabetes of 17 years. She is the vlogger behind The Diabetic Journey, a global diabetes community advocating for Type 1 Diabetes with a goal of pushing the boundaries of awareness for a misunderstood disease.
---