FREE VA Medical ID Forms and Samples
American Medical ID is a small business, with FSS contract 36F79722D0124, providing custom engraved medical ID bracelets and pendants to veterans. Per VA policy, there is no cost to the veteran and orders must be submitted as an electronic consult to Prosthetics by a VA clinician or approved health care provider.
Please complete the information below to obtain free displays and a sample medical ID to help your veteran patients take advantage of this benefit.
In an emergency, the personalized medical information engraved on a medical ID could save your veteran patients' lives.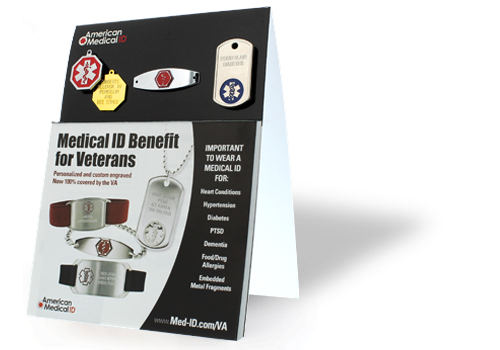 "Help others help you. Wear a medical alert ID bracelet or necklace engraved with your important medical information for emergency responders and health care professionals."
– Center for Emergency Preparedness and Response