Medical IDs for Multiple Sclerosis
A medical ID is recommended to all types of Multiple Sclerosis (MS). Multiple Sclerosis is an unpredictable disease involving the central nervous system. It affects the flow of information within the brain, and between the brain and body. A person diagnosed with any form of Multiple Sclerosis is at risk of disabling symptoms or life-threatening complications. Cognitive impairment, sensory impairment, and venous thromboembolism (VTE) are major complications of this lifelong disease.
Wearing a medical ID can alert others of Multiple Sclerosis to get fast evaluation and treatment in an emergency, even when a patient can't speak for themselves or becomes unconscious.
"Wear a medical alert tag or bracelet to indicate you have MS and any other health concerns."- National MS Society
---
Types of Multiple Sclerosis

A medical ID can quickly communicate the presence and type of Multiple Sclerosis that a patient has. As with any medical condition, it is important for emergency responders, doctors, and nurses to know about multiple sclerosis. A patient's medical history including medications to manage a disease, can be significant factors in identifying safe & appropriate treatment in emergencies.
Clinically isolated syndrome (CIS)
Relapsing-remitting MS (RRMS)
Primary progressive MS (PPMS)
Secondary progressive
MS (SPMS)
---
Common Symptoms of Multiple Sclerosis
Depending on the type of Multiple Sclerosis, this life-long disease can affect individuals in different ways and can affect any part of their body. The most common symptoms of MS affect movement and vision.
Numbness or weakness in or more limbs
Electric-shock sensations
Tremor and lack of coordination
Partial or complete loss of vision
Double or blurry vision
Slurred speech
Fatigue
Dizziness
Problems with bowel and bladder function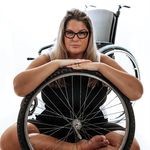 "Medical ID bracelets are important. If something serious were to happen to me, if I were to overheat for example, my dysarthria picks up. I can't talk, I can't communicate. Now I don't have to stress - I just point to my wrist. On it are my diagnoses and on the back is my Full Name, DOB, and Emergency contact. Basically, all they'd need to admit me to a hospital." - Eliz Martin, The Sparkled Life
---
Medical IDs and Multiple Sclerosis in Emergencies
Symptoms related to Multiple Sclerosis like intense pain, immobility, or losing vision in both eyes are signs of a potential emergency and require immediate attention. It is important to let healthcare professionals know about Multiple Sclerosis as soon as possible.
A medical ID can quickly identify a Multiple Sclerosis diagnosis especially when symptoms like slurred speech, lack of coordination, and problems with bladder or bowel function can be mistaken for alcohol or drug abuse. A medical ID bracelet or necklace for Multiple Sclerosis can ensure that your medical condition is recognized in emergencies and that you get the safe and accurate treatment that you need. Wearing a medical ID can help avoid unnecessary MRIs, steroid treatments, and hospital admissions for MS patients too.
"Because MS patients have balance problems, they are often mistaken for alcoholics... It is recommended that the patient wear a bracelet with multiple sclerosis engraved on the back." - Multiple Sclerosis - Pathology, Diagnosis, and Management
---
What to Put on a Multiple Sclerosis Medical ID



Information engraved on a Multiple Sclerosis medical ID bracelet or necklace can be helpful to anyone responding to an emergency. An MS alert ID should contain accurate information that is easy to read, even in the most difficult situations when the patient is in extreme pain and incapable of sharing their medical history.
Wearer's name
Multiple Sclerosis
Other medical conditions or allergies that may or may not be related to MS such as food or drug allergies, diabetes, or high blood pressure
Multiple Sclerosis medications or therapy that can carry additional risks
In case of emergency contacts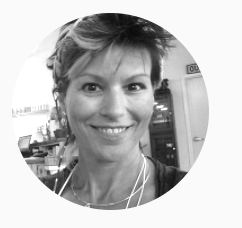 "It is hard to explain why, but when I put my ID on for the first time, I knew instantly I had made the right decision. Aside from the fact that it was gorgeous, I felt empowered with a new sense of security." - Debra Robert, Multiple Sclerosis patient and advocate