Medical Alert IDs for COVID-19 (Coronavirus)


In April 2020, Centers for Disease Control (CDC) determined that the vast majority of Covid-19 hospitalizations are occurring when the patient is admitted with Chronic Kidney Disease, Heart Disease, Diabetes, is Immunocompromised or a former smoker.
For those now living with one of these medical conditions, the CDC advice to "Wear a medical alert ID bracelet or necklace engraved with important information for emergency responders & healthcare providers" applies now more than ever.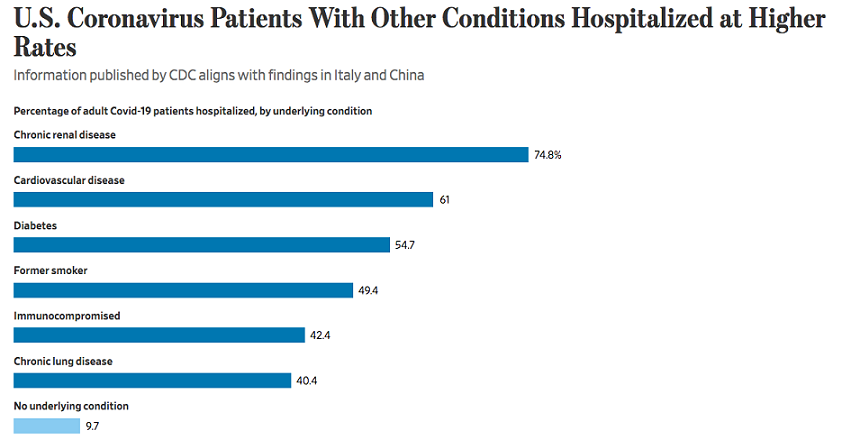 Older patients living with Heart Disease, Diabetes, and Lung Ailments are especially susceptible to COVID-19 and should be wearing an ID. However, many of the most vulnerable groups impacted by the Coronavirus do not have access to medical IDs among other things that can help save their lives in an emergency.
COVID-19 Emergency Preparedness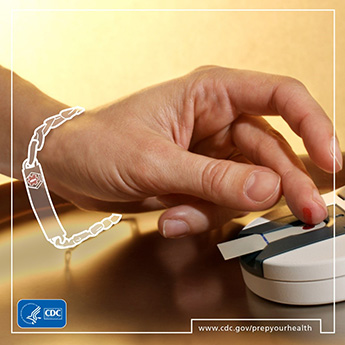 American Medical ID values your safety and we encourage everyone to be smart and prepare for the impact of Coronavirus, such as the following scenarios outlined by CDC:
Self or community quarantines or lockdowns
Supply shortages
Interruptions in power, communications, and emergency medical services
Limited capacity or closures of pharmacies, hospitals, urgent cares, and outpatient centers
In an emergency, a medical ID can help ensure that health professionals are alerted of medical conditions fast and that patients receive the correct treatment that they need. The CDC recommends a medical ID be part of your emergency preparedness checklist.
More than ever, having a medical ID is crucial if access to hospitals and health services reach critical levels during a pandemic. Your medical ID can immediately let others know what to do in an emergency when every second count.
For help on what to engrave on your medical ID, visit our Guide to Engraving Your Medical ID. For other questions, you may visit our FAQ page or send us a message here.
Who Needs a Medical ID for Coronavirus Disease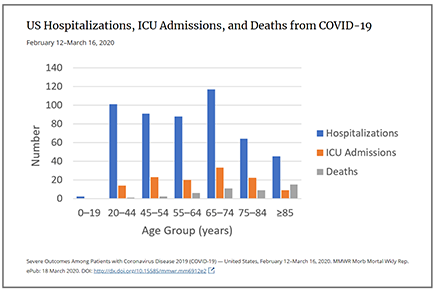 Age group
Older adults, 65 years and older - 8 out of 10 deaths reported in the U.S. have been in adults 65 years old and older. This age group is at higher risk for severe illness from COVID-19 which may result in increased stress during a crisis. Getting a medical ID for yourself or an older family member can help reduce anxiety and increase their peace of mind.
Medical Conditions
Heart Disease
- The
American Heart Association
is advising caution and preparation for people who have heart disease or who have survived a stroke because they are among those facing a higher risk of complications from Coronavirus.
Diabetes - People with diabetes are more likely to experience severe symptoms and complications when infected with Coronavirus, according to the American Diabetes Association.
Asthma - COVID-19 can affect your respiratory tract (nose, throat, lungs), cause an asthma attack, and possibly lead to pneumonia and acute respiratory disease, according to the CDC.
Lung Conditions or Disease - Patients with impaired or compromised lung conditions like COPD, idiopathic pulmonary fibrosis, and cystic fibrosis are at particular risk for COVID-19 with worse outcomes, according to Pulmonary Advisor.
HIV - The impact of COVID-19 for people with HIV is not known but the CDC highlights the importance of staying healthy, continuing treatment, and following advice from health care providers to ensure a healthy immune system to fight off infection.
For help on what to engrave on your medical ID, visit our Guide to Engraving Your Medical ID. For other questions, you may visit our FAQ page or send us a message here.